The 1st New Material Innovation Fair (NMIF) was held in Xiamen on November 15. The Fair was guided by major government offices and authoritative institutions in Xiamen, hosted by Xiamen New Materials Industry Association and Degradable Profedssional Committee of China Environmental Protection Federation, and exclusively undertaken by Sinolong Technology Goup. The NMIF has a wide coverage and great industry impact. It is a national industry fair with high specifications in recent years.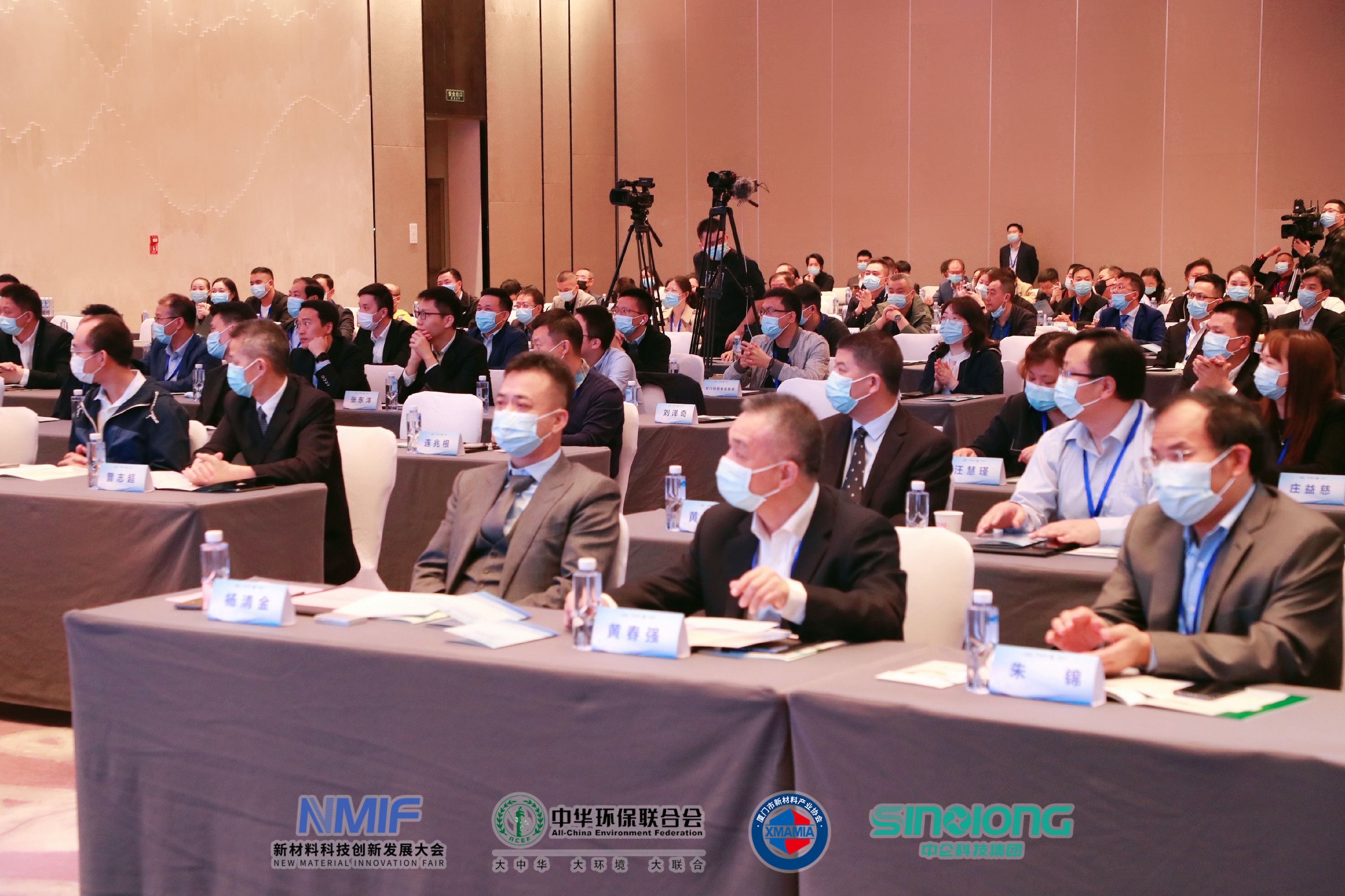 The theme of the NMIF is "Co-building A Low-carbon Future • Empowering Green Innovative Change". The purpose of the fair is to bring together the government, experts, academicians, industry associations, leading enterprises in the new material industry and the related upstream and downstream industries to make suggestions for the national green development, and promote the early realization of the "Carbon Peaking and Carbon Neutrality Goals".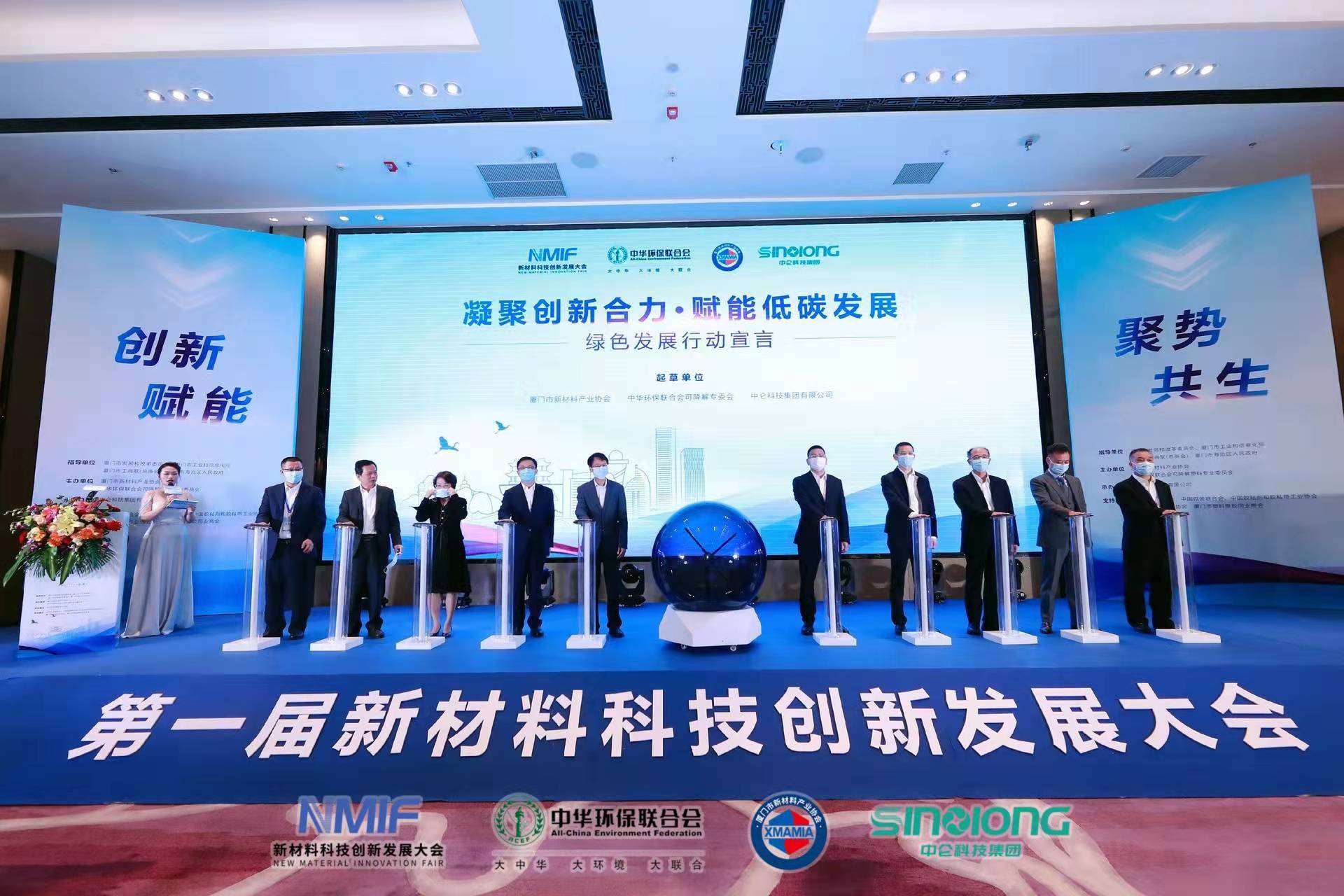 Through a series of keynote speeches, high-end round table dialogues and other forms, the fair fully demonstrated the latest research results and practical exploration of the current academic and business circles in the field of green and low-carbon materials, and presented an industry feast with rich content.
Government, Industry, University, Research and Consumption join hand in hand, sound the call of green and low-carbon development
At the Fair, the Green Development Action Declaration of "Gathering Innovative Forces & Enabling Low-carbon Development" jointly drafted by Xiamen New Material Industry Association, Degradable Professional Committee of China Environmental Protection Federation and Sinolong Technology Group was officially released, calling on the upstream and downstream of the new material industry and enterprises, associations and academia of various industries to work together firmly under the guidance of " China's Carbon Goals".
Amazing Showcase of BIONLY-biodegradable PLA Film Help Host Green Fair
All the handbags, stand-up tea pouches, adhesive tapes and mask packaging bags etc. in the fair all use Changsu's new biodegradable BOPLA film, BIONLY, which became a highlight of the fair and attracted many participants to inquiry.
It is reported that the application of biodegradable materials to fair materials is the first in China, which provides a new solution for green and low-carbon fairs in the future. The showcase of BIONLY not only provided best practice samples for the implementation of the theme of the fair, but also boosted confidence for the new material industry to increase R & D and innovation investment in green and low-carbon materials and accelerate the transformation of green materials from laboratory to market.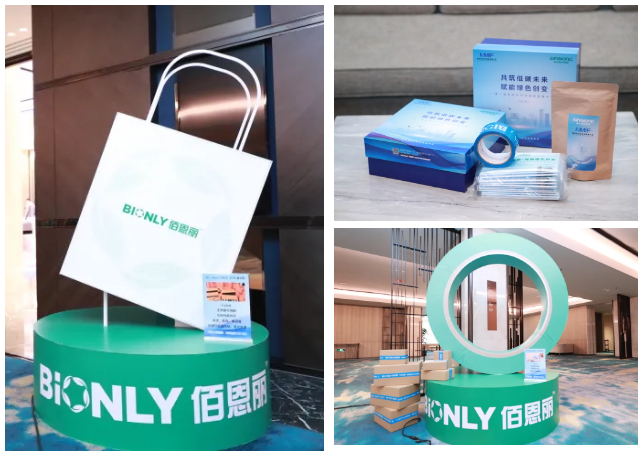 ---
Post time: Nov-17-2021