Let's see how Air China achieves green flight when the civil aviation plastic restriction order is in effect!
Flying to a better future
Plastic restrictions have implemented in a large scale.
Since the Civil Aviation Administration issued and implemented the "civil aviation industry plastic pollution control work plan (2021-2025)", all civil aviation enterprises have made great efforts to deploy their own plastic pollution prevention and control work.
In response to the pollution of non-degradable plastic straws, stirring sticks, tableware/cups, packaging bags and other disposable products on the plane, Air China incarnates as the "Plastic Restriction and Carbon Reduction Action Party", and actively carries out "plastic restriction" and "plastic ban" actions
1、From the surface to the air, the "plastic limit set sail"
From January 1, 2022, Air China's domestic (including regional) flights have stopped providing disposable non-degradable plastic tableware, and replaced them with environmentally friendly products.
As a large consumer of disposable plastic packaging, recently, Air China has begun to solve the problem of disposable tableware packaging. After a comprehensive evaluation, Air China chose the biodegradable BOPLA as a packaging replacement to achieve a green and sustainable tableware structure from the inside to the outside.
BOPLA has not only obtained bio-based, compostable and degradable certification, but also complies with European and American environmental protection and food safety regulations, and can meet food contact requirements. It has also passed the sea transportation test and simulated 2-year aging test. Degradable packaging bags provide the ideal solution.
2、Biodegradable BOPLA has great potential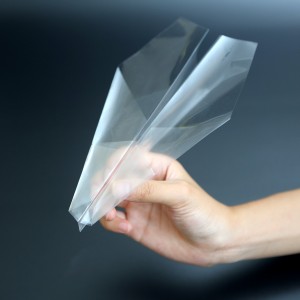 In fact, under the global consensus on carbon reduction, plastic restriction and carbon reduction has become a powerful measure for the civil aviation industry to achieve the "double carbon" goal, while BOPLA uses bio-based degradable polylactic acid as raw material. The biodegradable biaxially oriented film obtained by biaxial stretching technology, its large-scale production and application will effectively reduce the carbon footprint of products in the field of plastic packaging, and has a wider positive significance for packaging reduction, environmental protection and carbon reduction.
According to the "2021-2025 China BOPLA (Biaxially Stretched PLA) Industry Market Monitoring and Future Development Prospect Research Report", Xiamen Changsu is the world's leading enterprise in the field of functional film and the world's largest BOPA manufacturer. In June, Xiamen Changsu announced that it had taken the lead in making a breakthrough in BOPLA film technology and successfully mass-produced it. This is the first large-scale mass-produced biodegradable biaxially oriented film in China.
3、 Multi-dimensional carbon reduction, to achieve green flight
It is worth mentioning that, from a different perspective, Air China has never stopped moving towards "double carbon", from introducing energy-saving aircraft and upgrading its fleet, to optimizing its route network, reducing jet fuel consumption and carbon dioxide emissions, and more. When vehicles arrive at the airport, APU is used instead… Air China continues to improve operational efficiency and minimize the impact of its own carbon emissions on the environment.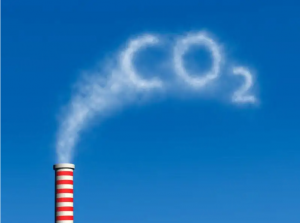 In addition, Air China has launched a passenger carbon emission calculator on its APP to help passengers understand the carbon emission during the flight. Passengers can choose to use flight mileage or cash payment to participate in afforestation and other carbon emission reduction projects and easily participate in "carbon neutralization".
Targeting at the "double carbon" goal, like Air China, there are many airlines that are taking multiple measures to achieve green flight. While contributing to the realization of "carbon peak and carbon neutrality" in China's civil aviation industry, they also make "flying dream" more unrestrained and free!
---
Post time: Aug-11-2022