Green Packaging of BiONLY Makes Chocolates More Sweet!
Abstract: Great taste of chocolates owed to BOPLA!
If you shop in supermarkets, you would find an interesting change: the packaging of food is becoming more and more exquisite and beautiful, which, in fact, is a little trick of food manufacturers. Let's take chocolate, one of the iconic representative, for an example. It tastes silky and sweet following a little biting gently, which makes people delighted instantly; however, combined with exquisite and beautiful packaging, it would be more difficult for consumers to resist its charm.
Speaking of this, we have to appreciate the products of Mars, one of the "five giants" in the chocolate industry. Mars can always play the packaging art of chocolate to perfection, including Dove heart-shaped boxes with silky taste, Snickers barrels of hunger fighting, and cute M-shape beans for fun.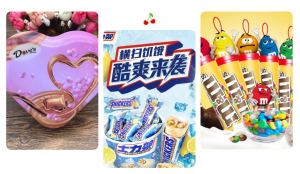 Nevertheless, do you know what is the most terrible problem following packaging?
Chocolate itself is a kind of heat-sensitive food, so when packaging chocolate, we are afraid that these terrible things may happen: high-temperature melting, grease precipitation, and moisture seeping in, leading to deterioration and escape of sweet aroma. At the thought of these problems caused by improper packaging of delicious chocolate, I can't bear to freak out!
What sort of inner packaging can meet all these commands?
Currently, the common chocolate packaging in the market mainly includes, among others, paper product, aluminum foil, tin foil, soft plastic pack, paper plastic composite, aluminum plastic composite, out of which, soft plastic pack is also the most commonly used inner packaging material because of its many advantages. However, traditional plastic products are always polluting our environment. Not only have various countries formulated corresponding plastic ban orders and carbon neutralization targets, but young consumers also pay more and more attention to environmental protection. It is particularly important for chocolate-brand companies to cater to new consumer groups and choose environmentally friendly and practical packaging materials; therefore in this regard, Mars has a clever trick.
Mars utilizes a new type of BOPLA&Paper Composite on the packaging of its M&M chocolate, which perfectly replaces the traditional soft plastic pack and helps build a environmentally friendly and sustainable world. In addition to Mars, as a leading enterprise that continues to pay attention to packaging for sustainability, Changsu has always insisted on promoting the high-quality and sustainable development of the entire film industry through material science, technology and innovation.
Moreover, this special BOPLA film has excellent adhesion to aluminum plating, which improves the barrier performance of the film, and it is a compound of biodegradable materials, one of the indispensable ideal materials to help the sustainable development of the chocolate industry, which not only keeps the carbon reduction and plastic reduction of the whole package, but the crispy and fragrant taste of chocolate.

In the future, Changsu will also promote the technological integration of the chocolate packaging industry through the innovative R&D of film materials, provide a strong driving force for the packaging development of chocolate-brand companies, and jointly create a brand-new trend in the chocolate packaging industry.
Email: marketing@chang-su.com.cn
---
Post time: Aug-04-2022